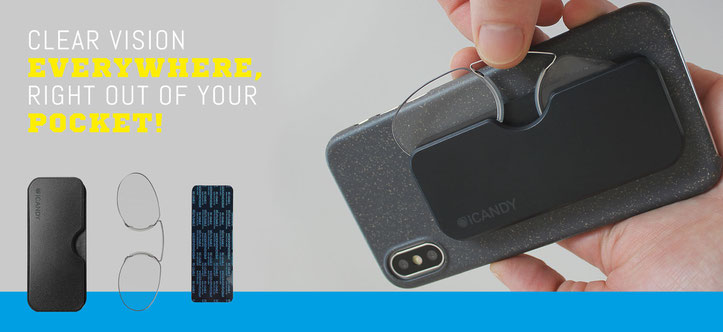 PRACTICAL - COMFORTABLE - LIGHTWEIGHT
Most people know it: You go shopping at the grocery store and can't decipher the tiny specifications written on products, because you left your reading glasses on the bedside table.
So, what is part of almost everyones everyday carry these days? Exactly, a Smartphone!
Why not combine your smartphone with your reading glasses? Bingo!
ICANDY Pocket Reading Glasses make it possible to have your reading glasses with you all the time. Simply attach it to the back of
your smartphone and you will never forget them again. Due to the re-usable tape you can place them on almost every surface.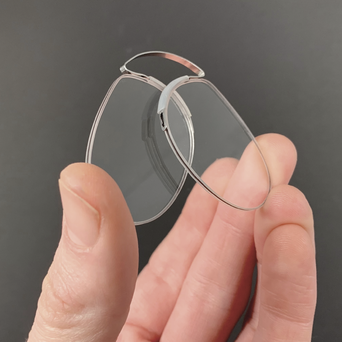 DURABLE - FLEXIBLE - ADJUSTABLE
The ICANDY Reading Glasses rely on high quality materials and manufacturing standards. So, what exactly is it?
The Glasses are made of a thermoplastic acryl material (PMMA) and are supported by a frame consisting of high quality Stainless Stell and Fish Wire holding the lenses. The nose pads are made form soft silicon.
Due to its flexible characteristics you can adjust the glasses to (almost) every size of nose. Either it be a really small or a really big one :-)
If you're guilty of constantly dropping your glasses, don't worry. The material is pliable, which makes it far less likely to break or bend from an impact.
This flexibility also makes the glasses resilent to damage.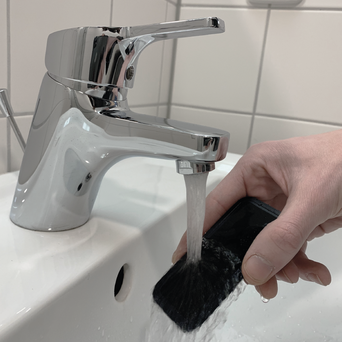 ENDLESS POSSIBILITIES

ICANDY Reading Glasses come with an adhesive
RE-USABLE Sticker. That means endless possibilities.
You decide whether you just put the glasses in your pocket, or if you attach the re-usable sticker to it. It sticks to almost any surface, and makes your reading glasses available where you can access them at any time (for example on your smartphone).
After frequent usage you can clean the sticker under running water, let it dry and it will restore stickyness as good as new.
RETAIL DISPLAY
TEXT COMING SOON.... no, honestly. It will appear in the very near future. You can wait if you like... Or call us and talk about Coffee. Anyway, it´s spring, so get outside and enjoy your life.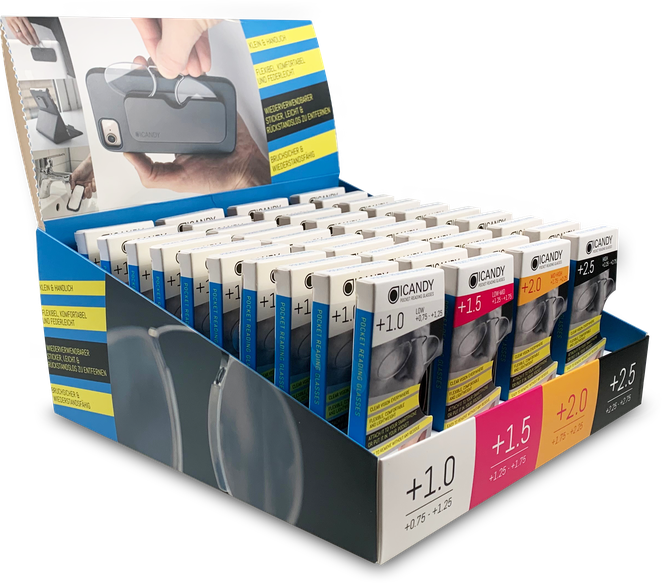 GROWING TARGET GROUP
At the age of 35 a natural aging process of your eyes begins. At the age of forty-five you need reading glasses of about +0,75 dioptres to read a text at a distance of 35 centimeters.
The ability of the eye to adjust to near range, however, continues to decline over the course of life. The ability of the eye to adjust to different distances(accomodation) changes approximately another +0,75 dioptres every 5 years.
45 to 50 years need Reading Glasses with +0,75 Dioptres
50 to 55 years need Reading Glasses with +1,50 Dioptres
55 to 60 years need Reading Glasses with +2,25 Dioptres
60 to 65 years need Reading Glasses with +3,00 Dioptres
WANT TO BUY POCKET READING GLASSES?
You have two options here. 
1. If you are a Business Person and would like to know more about the possibilities you have with our product
    call us (GERMANY) or send us an E-Mail to info@icandymobile.de
2. If you are a private person just click on the image below and get to our AMAZON page. 


VIDEO TUTORIAL
DOWNLOADS